[et_pb_section bb_built="1″ admin_label="interior page header fullwidth with search" fullwidth="on" _builder_version="3.0.101″ background_image="https://hoaglandgroup.com/wp-content/uploads/2017/05/living-room-for-main-header-cropped.jpg" next_background_color="#000000″][et_pb_fullwidth_header module_class="top-blogs" _builder_version="3.0.105″ use_background_color_gradient="on" background_color_gradient_start="rgba(255,255,255,0)" background_color_gradient_end="rgba(255,255,255,0.8)" custom_margin="|||" custom_padding="||0px|"] [/et_pb_fullwidth_header][et_pb_fullwidth_header admin_label="interior page top overlay with search" title="Building a New Home?" subhead="-Why You Need a Buyers Agent-" text_orientation="center" _builder_version="3.0.105″ title_font="Dancing Script|700|||||||" title_font_size="50px" title_text_color="#820f12″ content_font="Calligraffitti||||" content_font_size="53px" subhead_font="Raleway|800|||||||" subhead_font_size="28px" use_background_color_gradient="on" background_color_gradient_start="rgba(255,255,255,0.8)" background_color_gradient_end="#ffffff" parallax="on" parallax_method="on" max_width_tablet="50px" custom_padding="0px||0px|" header_fullscreen="off" header_scroll_down="off" image_orientation="center" background_layout="light" content_orientation="center" custom_button_one="off" button_one_icon_placement="right" custom_button_two="off" button_two_icon_placement="right"]

[/et_pb_fullwidth_header][/et_pb_section][et_pb_section bb_built="1″ admin_label="section" next_background_color="#000000″ prev_background_color="#000000″][et_pb_row admin_label="row" background_position="top_left" background_repeat="repeat" background_size="initial"][et_pb_column type="4_4″][et_pb_text background_position="top_left" background_repeat="repeat" background_size="initial"]
Thinking of Building Your Next Home?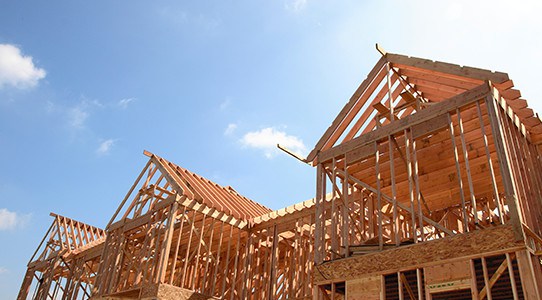 It's exciting moving into a brand new home.  Think about it…everything will be squeaky clean…you will be the first person to walk barefoot across your carpet…
So how do you move from "thinking about" new construction to actually selecting the right location and builder? What do you need to consider before signing a contract?
You can do a ton of research on your own, or team up with someone who has experience working with different builders and communities.  It may be the first time you've built, but the Hoagland Group has experts who have walked along side other buyers as they went through the same thing.  They will smoothly guide you through the process from selecting the builder/community that would be the best fit, to sitting with you at the closing table and working through any issues that might arise after closing.
10 Reasons you NEED a Realtor who is an experienced New Construction Specialist as your advocate.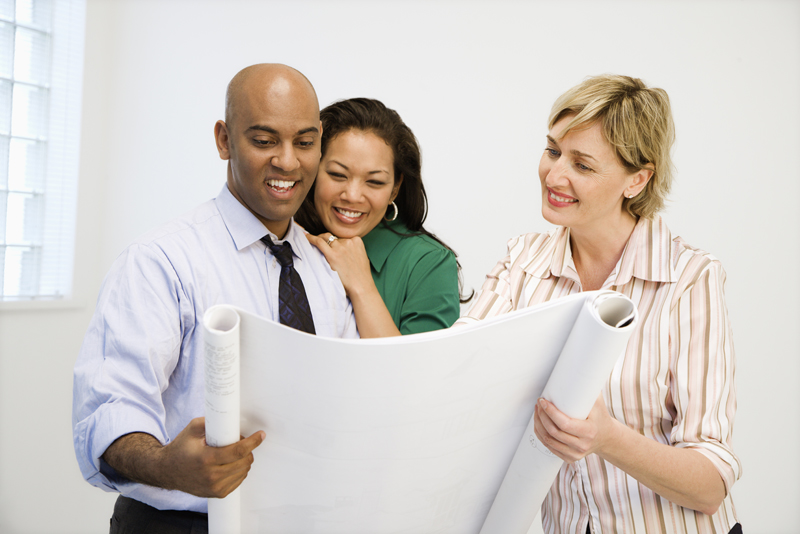 # 1 – You're already paying for it!
You might be surprised, but builders are constantly marketing to REALTORs.  They need our precious clients to make their business go!  Arbor Homes, Lombardo Homes, CalAtlantic, M/I Homes, Drees, Pulte, Westport, Coronado, Beazer, Pyatt, and Fischer  contact us with great regularity, working to build relationships so we will trust them with our precious buyers.  So how do the realtors get paid?  Does it cost you, the buyer, more? NO!  The agent is bringing the builder a client, so the builder is more than happy to pay the agent's fee as an expense to acquire new business.  Builders spread the fees across the price of every house as a specific part of their marketing budget.  So if you're already paying for it, why not use it?
# 2 – A REALTOR will help you through the negotiation process and get you the best deal!
Need help comparing one builder against another?  Wonder if the price they are quoting is appropriate?   Wish you knew the ins and outs of the business so you could feel more comfortable?  A REALTOR is skilled in these areas and can provide useful counsel.   They can also help you leverage one builder against another during negotiations.
# 3 – A REALTOR is going to protect YOUR interests – whose interest will the builder's employees be protecting?
Visiting a new neighborhood?   Have you spoken with the builders representative?  Note that they are MOST interested in selling a new home in that specific neighborhood.  They might refer you to another neighborhood that the builder is working in, but they certainly aren't going to suggest other options or a competing builder.
# 4 – A REALTOR will help guide you through the entire process – from negotiations, the building process, lending options, through the inspection, appraisal, and closing.
Should you have the home inspected?  I mean, it is a new home – right?  The builder won't have made any mistakes – right?  We hope not, but YES!  You should have the home inspected!  It will cost you a few hundred dollars, but those will be the best few hundred dollars you will invest.  Get an outside opinion.  Do builders really make mistakes?  (Think not?  Ask our sellers who found out that no insulation had ever been put in the attic – after 4 cold winters had passed since buying without representation!)
# 5 – If something goes awry – who is going to fight for your interests?
Sure – you can challenge the builder.  But what if they say no?  Do you have any leverage?  A REALTOR will provide that leverage and get it done right!  The builder doesn't want to get a bad name with a real estate agent, and they really can't afford to have entire offices hearing not so attractive news.
# 6 – A REALTOR can present existing home options that may be more appealing, quicker to get in, and often at less expense.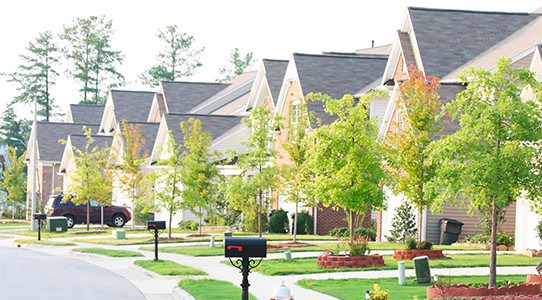 New homes are lovely!  They also have "other" conditions attached that are often not noticed.  For instance?  New homes take time to build, sometimes builders want your current home sold before they get too far, and the weather has been known to throw schedules off (especially in the winter!).  An existing home can sometimes be a more affordable option – without the necessity of adding landscaping, trees, mini-barns, decks, patios, and more.
# 7 – A REALTOR can provide excellent advice on the potential resale value of your home in a particular community.
Builders want to sell a home on every lot and then move on.  They aren't concerned with how the home will sell the "next" time – only how quickly it will sell the first time.  A REALTOR can help you assess the past, current, and probable future marketability of a specific neighborhood.  They can also add insight into schools, area attractions, and answer questions that will provide you  with ease of mind moving forward.
# 8 – A REALTOR can provide guidance on finishes, upgrades, and even lot selection to protect your financial interests in the future.
Need to stay in budget?  Don't want to "over buy" for a neighborhood?  Which features add the most value down the road?  Need someone to help?  Guess who can do that!  (For example, if you're at least a little handy, buying & installing your own cabinet hardware could save you $$$.)
# 9 – A REALTOR can provide experience with how to analyze builder promotions.
Free basements, upgraded kitchens, lot promotions – the list goes on and on.  Promotions change monthly and are driven by the market.  When sales are booming, promotions go down.  Ask your REALTOR to examine the options and offer advice on when is the right time to buy!
# 10 – Buying a home probably isn't something you would say is your core competency.  Now is the time to have a  business partner who does this every day.
Why struggle and have worries?  As you go down this path, know for a fact that you are on safe footing and not in a minefield!
Related Blog Post: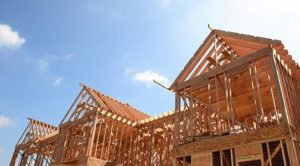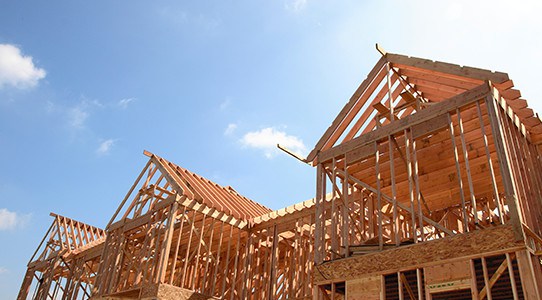 What You Need to Know Before You Build

Shopping for a large production or custom home builder can be a daunting task. Start by defining what architectural styles appeal to you and then seek out the builders in your area who offer those styles…read more

[/et_pb_text][/et_pb_column][/et_pb_row][/et_pb_section][et_pb_section bb_built="1″ module_class="helpful-buing" _builder_version="3.0.101″ next_background_color="#000000″ prev_background_color="#000000″][et_pb_row _builder_version="3.0.47″ background_size="initial" background_position="top_left" background_repeat="repeat"][et_pb_column type="4_4″][et_pb_text _builder_version="3.0.105″ text_font="Raleway|700|||||||" text_font_size="26px" background_size="initial" background_position="top_left" background_repeat="repeat" text_orientation="center" inline_fonts="Cantata One,Calligraffitti" background_layout="light"]
Helpful New Construction Resources
[/et_pb_text][/et_pb_column][/et_pb_row][et_pb_row _builder_version="3.0.101″][et_pb_column type="1_3″][et_pb_cta admin_label="CTA- Buy the Neighborhood" button_url="/buy-the-neighborhood/" button_text="…Buy the Neighborhood" use_background_color="off" _builder_version="3.0.105″ background_image="https://hoaglandgroup.com/wp-content/uploads/2017/03/neighbors-picnic.jpg" custom_padding="|0px||0px" custom_button="on" button_text_size="15px" button_text_color="#9e0b0f" button_bg_color="#ffffff" button_border_width="1px" button_border_color="#ffffff" button_border_radius="0px" button_use_icon="off" button_alignment="center" box_shadow_style_button="preset1″ url_new_window="off" background_layout="dark" button_icon_placement="right" /][/et_pb_column][et_pb_column type="1_3″][et_pb_cta admin_label="CTA – Critical Considerations" button_url="/keep-in-mind-for-first-home-purchase/" button_text="Critical Considerations" use_background_color="off" _builder_version="3.0.105″ background_image="https://hoaglandgroup.com/wp-content/uploads/2016/08/young-couple-looking-at-laptop-at-home.jpg" custom_padding="|0px||0px" custom_button="on" button_text_size="15px" button_text_color="#9e0b0f" button_bg_color="#ffffff" button_border_width="1px" button_border_color="#ffffff" button_border_radius="0px" button_use_icon="off" button_alignment="center" box_shadow_style_button="preset1″ url_new_window="off" background_layout="dark" button_icon_placement="right" /][/et_pb_column][et_pb_column type="1_3″][et_pb_cta admin_label="CTA – New Home Construction" button_url="/new-home-construction/" button_text="New Construction" use_background_color="off" _builder_version="3.0.105″ background_image="https://hoaglandgroup.com/wp-content/uploads/2016/02/happy-couple-with-bluprints-and-sales-rep.jpg" custom_padding="|0px||0px" custom_button="on" button_text_size="15px" button_text_color="#9e0b0f" button_bg_color="#ffffff" button_border_width="1px" button_border_color="#ffffff" button_border_radius="0px" button_use_icon="off" button_alignment="center" box_shadow_style_button="preset1″ url_new_window="off" background_layout="dark" button_icon_placement="right" /][/et_pb_column][/et_pb_row][/et_pb_section][et_pb_section bb_built="1″ admin_label="Footer" background_color="#000000″ _builder_version="3.0.105″ saved_tabs="all" collapsed="off" prev_background_color="#ffffff" global_module="3725″][et_pb_row global_parent="3725″ module_class_1="kw-block" module_class="footer-kw" _builder_version="3.0.101″][et_pb_column type="1_3″][et_pb_image admin_label="Keller Williams Logo" global_parent="3725″ src="https://hoaglandgroup.com/wp-content/uploads/2017/05/rr_kwlogo.png" _builder_version="3.0.105″ custom_margin="15px|||" animation_direction="left" /][/et_pb_column][et_pb_column type="1_3″][et_pb_text global_parent="3725″ background_layout="dark" _builder_version="3.0.105″ text_font="||||||||" text_font_size="13px" text_text_color="#f4f4f4″ text_line_height="1em" header_font="||||||||" header_font_size="32px" background_size="initial" background_position="top_left" background_repeat="repeat" custom_margin="0px|0px|10px|0px" custom_padding="0px|0px|0px|0px" inline_fonts="Montserrat"]
The Hoagland Group

1644 Fry Road Suite A,
Greenwood, IN 46142
317-886-0501
info@HoaglandGroup.com

[/et_pb_text][et_pb_social_media_follow global_parent="3725″ _builder_version="3.0.105″ custom_margin="0px|0px|0px|0px" custom_padding="0px|0px|0px|0px"][et_pb_social_media_follow_network social_network="facebook" url="http://www.facebook.com/hoaglandgroup" _builder_version="3.0.105″ background_color="#3b5998″ bg_color="#3b5998″ follow_button="off" url_new_window="on"]facebook[/et_pb_social_media_follow_network][et_pb_social_media_follow_network social_network="twitter" url="https://twitter.com/hoaglandgroup" _builder_version="3.0.105″ background_color="#00aced" bg_color="#00aced" follow_button="off" url_new_window="on"]twitter[/et_pb_social_media_follow_network][et_pb_social_media_follow_network social_network="instagram" url="https://www.instagram.com/hoaglandgroup/?hl=en" _builder_version="3.0.47″ background_color="#517fa4″ bg_color="#517fa4″ follow_button="off" url_new_window="on"]instagram[/et_pb_social_media_follow_network][et_pb_social_media_follow_network social_network="pinterest" url="https://www.pinterest.com/hoaglandgroup" _builder_version="3.0.105″ background_color="#cb2027″ bg_color="#cb2027″ follow_button="off" url_new_window="on"]pinterest[/et_pb_social_media_follow_network][et_pb_social_media_follow_network social_network="youtube" url="https://www.youtube.com/user/HoaglandGroupatKW" _builder_version="3.0.105″ background_color="#a82400″ bg_color="#a82400″ follow_button="off" url_new_window="on"]youtube[/et_pb_social_media_follow_network][et_pb_social_media_follow_network social_network="linkedin" url="https://www.linkedin.com/company/the-hoagland-group/" _builder_version="3.0.105″ background_color="#007bb6″ bg_color="#007bb6″ follow_button="off" url_new_window="on"]linkedin[/et_pb_social_media_follow_network][/et_pb_social_media_follow][/et_pb_column][et_pb_column type="1_3″][et_pb_text global_parent="3725″ _builder_version="3.0.105″ background_layout="light"]

Search for Homes
Sell Your Home
The Team
KW Careers
Testimonials
Resources
Home Buying Basics
Secrets to a Successful Home Sale
New Construction
Blog
Contact Us

[/et_pb_text][/et_pb_column][/et_pb_row][/et_pb_section]